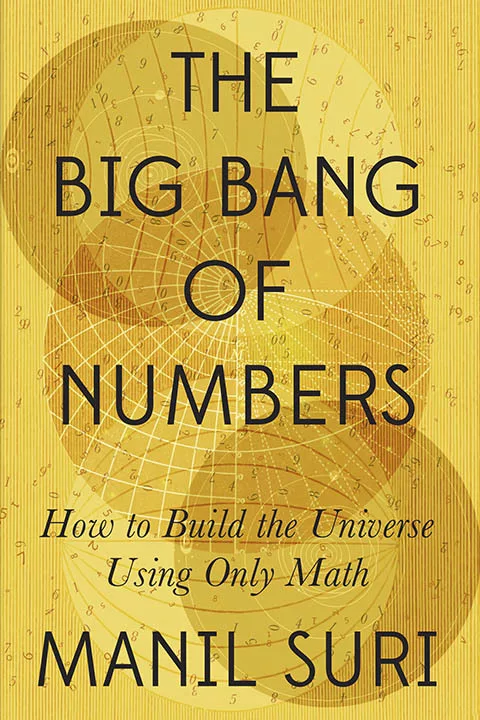 Infinitely fascinating.…succeeds in making slippery ideas easy to grasp — including the way the vast complexity that springs from simple mathematical rules can explain intelligence and life itself."

— Sunday Times, London
Order
The Big Bang of Numbers
How to Build the Universe Using Only Math
A playful and imaginative tour through the fundamental mathematical concepts — from arithmetic to infinity — that form the building blocks of our universe.

Our universe has multiple origin stories, from religious creation myths to the Big Bang of scientists. But if we leave those behind and start from nothing — no matter, no cosmos, not even empty space — could we create a universe using only math? With irreverent humor and boundless creativity, Manil Suri invites us to try.
Offering both striking new perspectives for math aficionados and an accessible introduction for anyone daunted by calculation, The Big Bang of Numbers proves that we can all fall in love with math.
---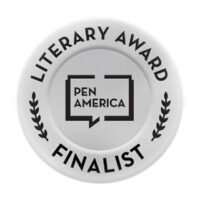 Finalist for the 2023 PEN/E.O. Wilson Literary Science Writing Award
Praise for The Big Bang of Numbers
Slideshow Items
[Suri] successfully explores many areas of seemingly pure math that explain the natural world… He also sheds light on abstruse subjects (fractals, infinity, curved space) that puzzle humans more than they should, creating a text that is deeper than most popular writing on math but worth the effort. A successful contribution to the math-isn't‑boring genre."

"A most unusual, creative, and fascinating account of mathematics that relies not on equations or formulas, but on real-life examples, metaphors, paradoxes, and lovely vignettes."

"In The Big Bang of Numbers, Manil Suri invites the reader to create a universe made of mathematical ideas, sparking a thrill that may catch you off guard — an exhilarating sensation of playfulness, power, and insight."

"Who knew numbers could be so charming? So industrious? Suri takes us on a lighthearted journey all the way from nothing (zero) to infinity. Math has rarely been so readable."

"A beautifully written meditation on mathematics: whimsical, thought-provoking and deep."

"Suri takes on the challenge of developing mathematics from scratch in this high concept thought experiment."

"…imaginative and organized; [Suri] presents his material clearly with nice graphics."

"By limiting the formulas and equations, the author has created a very readable tour of mathematics that emphasizes ideas over calculation."

"…a great sneak peek ahead for anyone interested in mathematical ideas, but bored by the lack of conceptual depth in their introductory math classes."

"Infinitely fascinating.…succeeds in making slippery ideas easy to grasp — including the way the vast complexity that springs from simple mathematical rules can explain intelligence and life itself."

"a nice ride through some basic mathematical concepts.…a visual pleasure to read.…The author is a smooth, stylish writer"

"He wants to strip readers of the almost natural wariness, bordering on fear, of numbers that so many of us hold tight.…I think Suri succeeds in what he sets out to do."
Order The Big Bang of Numbers
Order The Big Bang of Numbers